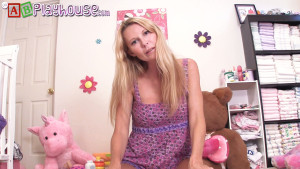 Uh-oh! Did little baby boy have a bad dream? That's ok. Good thing Mommy Savannah is here to comfort you!
Well, since yo don't want a warm glass of milk to make you feel better & help you go to sleep, Mommy Savannah has a good idea. She knows a little trick that'll be sure to help you fall asleep fast!
She's gonna teach you how to jerk yourself off! She goes step by step and makes sure you cum nice & hard!
Mommy's so proud of you!
Download Pictures zip (10 pictures)
Download Video in iPhone/Android/etc format