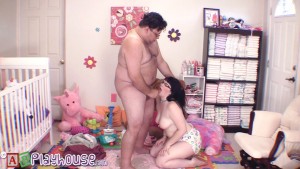 Daddy takes care of Ami. Little Ami takes care of her Daddy too.
It's not a pacifier that Ami's going to be sucking on this time! She quickly finds her Daddy's hard cock and starts sucking away at it.
She ends up getting a full facial at the end. What a good little baby girl!
Download Pictures zip (35 pictures)
Download Video in iPhone/Android/etc format